After some EG members met at the end of the previous week for the JCP EC F2F Otavio, Leonardo and Werner demonstrated JSR 363 in two Hackergarten sessions at JavaOne 2015. Running on Java SE 8 on Intel Edison as well as Java ME 8 Embedded on a Freescale board.
While there was no main conference session on JSR 363 it won the JCP Award as Most Significant JSR of the year presented at the 13th annual JCP Party.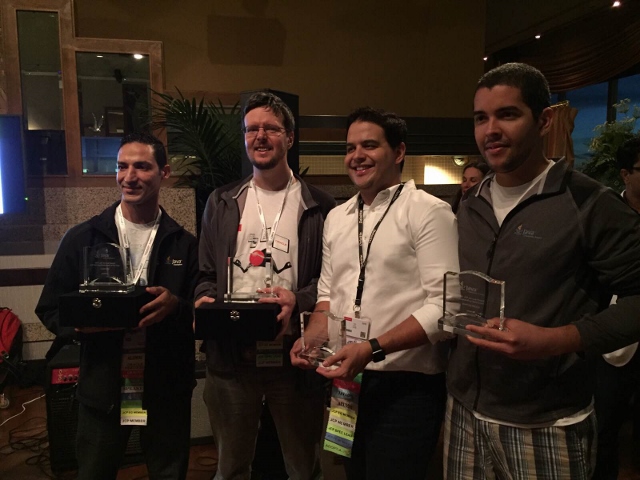 JSR 363 EG Members with JCP Awards
In the Outstanding Adopt-a-JSR Participant category, EG member and adopter Raj from JUG Chennai won
another JCP Award this year.
Congratulations to everyone and thanks a lot for your contribution that helped us win this award.